A disciplinary procedure is essential for every employer to ensure a fair, efficient, and caring working environment and to maintain high standards of operation, customer service and health and safety. 
The disciplinary procedure should be designed to provide an objective and consistent process to address issues of misconduct, capability, competence, qualifications, or failure to meet company standards relating to behaviour or performance. 
It should emphasise and encourage improvement in the conduct of employees, where they are failing to meet the required standards, and should not be a means of punishment. 
What Are Disciplinary Procedures?
Disciplinary procedures are vital in the workplace to ensure discipline and standards are maintained and adhered to at all times. In order to maintain, good working relationships within the workplace, the disciplinary procedure should be observed by all and in line with the principals of natural justice and fairness. The disciplinary procedure gives management a framework for upholding acceptable standards and gives employees access to channels through which alleged poor standards, conduct and behaviour can be treated fairly and in an appropriate manner. It is crucial that such procedures exist and all staff who will be affected by them are aware of their function and purpose. 
The Code of Practice on Grievance and Disciplinary Procedures provide guidelines for the procedure and outlines best practice in the management of disciplinary issues. It clearly states the importance of fair and consistent procedures and the right to representation. 
An employer should have a disciplinary procedure in place that all employees are aware of. Several sanctions should be provided for with an internal appeal mechanism in place. 
It is always best practice to deal with a performance or behavioural issue at the earliest point possible. This ensures that the employee is aware of the need for improvement and that positive reinforcement works well at an early stage. This should be adhered to by providing informal counselling to the employee. 
Informal Counselling at Work 
Employers should adopt an approach involving coaching and advice about minor infringements and try to find positive means of resolving issues. This ensures that the morale and potential of the employee will not be damaged.
Where there is an incident of minor misconduct or a minor reduction in satisfactory performance, the employer should, in the first instance, discuss it with the employee and give guidance on how to improve. This is known as informal counselling.
Counselling employees should be a normal part of a manager's/supervisor's role and should not be viewed as something which inevitably leads to disciplinary action.  
If performance and/or conduct has not been sufficiently improved or she/he has failed to meet any of the company's performance or conduct standards within the specified time scale, then the formal disciplinary procedure may be invoked.
What Are The Stages Of The Disciplinary Procedure?
An employer may have different stages within their disciplinary procedure. The most common stages in Ireland are as follows: 
Stage 1 – Verbal Warning
An employee whose work, conduct or attitude becomes unsatisfactory will be given a verbal warning by his/her manager. This warning will be recorded in the employee's personnel file.  
Stage 2 – Written Warning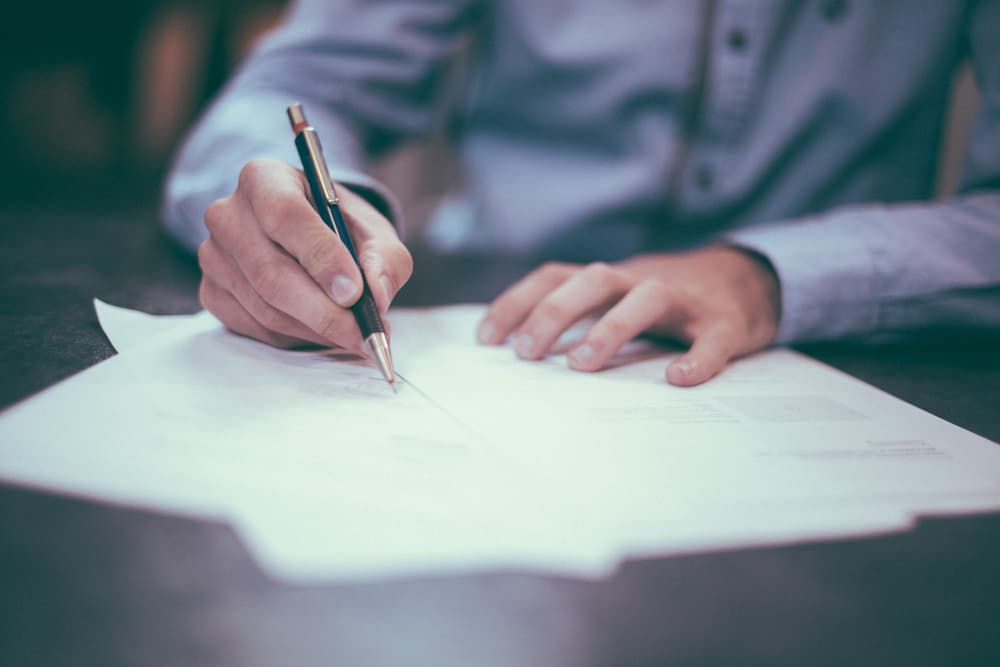 If the employee's conduct, performance, or attitude remains unchanged or further incident requiring disciplinary action arises, the manager will give a second warning. This warning will be confirmed in writing to the employee and a copy also be kept in the employee's personnel file.    
Stage 3 – Final Written Warning
On this occasion or if further incident requiring disciplinary action arises, the employee will be given a set period to improve performance and will be informed of the consequences if no improvement occurs or if further incident requiring disciplinary action arises. This written warning will be issued to the employee and a copy kept on the employee's file.  
Stage 4 – Demotion, Suspension or Dismissal
If the time limit set at the final written warning stage expires and there is no evidence of significant improvement on the part of the employee or further incident requiring disciplinary action has arisen, then the employee will be suspended or dismissed, as deemed appropriate by management.  
The employer reserves the right to skip stages of the sanctions above in line with the severity of the breach of company procedure. An employer should contact their HR Consultant if they require support in carrying out the disciplinary procedure. 
What is Gross or Serious Misconduct? 
Gross or serious misconduct is behaviour that severely violates the trust that must exist between the employer and their employee. It effectively destroys the working relationship and may justify immediate termination.  
Examples of Gross or Serious Misconduct 
The following list contains some of the principal matters under the heading of gross or serious misconduct: 
Theft or fraud or attempted theft or fraud if proven.

 

Breach of Honesty Policy.

 

 

Failure to comply with Safety and Health Regulations. 

 

 

Negligent practice in the use of equipment or working in a generally unsafe manner.

 

 

Breach of policy on illegal drugs/substance abuse.

 

 

Physical assault or fighting.

 

Making or supporting false allegations.

 

 

Serious bullying, harassment, sexual harassment.

 

 

Criminal acts.

 

Abuse of policies/procedures.

 
How to deal with Gross Misconduct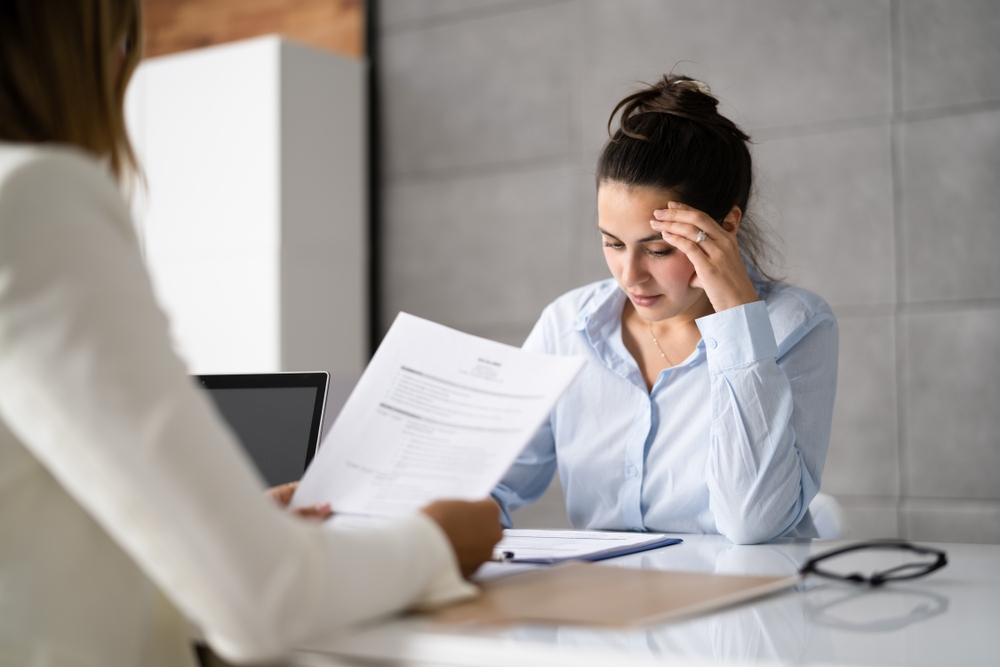 In the case of gross or serious misconduct, management will carry out a full investigation. An employee may be suspended pending a full investigation. If an employee is found guilty of gross or serious misconduct, they may receive the following sanction:  
Final warning  

 

Demotion (if applicable)  

 

Suspended from duty without pay 

 

Dismissed from their employment. 

 
Every employer must have a disciplinary procedure in place which outlines the reasons for it. Employers should ensure that all employees have received a copy of the workplace disciplinary procedure which they have signed off on.
This provides an employer with the guarantee that they can correctly manage disciplinary issues in the workplace. A disciplinary procedure, when properly executed, enables all employees to receive the same treatment when a disciplinary issue arises, thus having one in place and making it known to all employees will eliminate any ambiguity or claims of unfair treatment. 
Conclusion
In line with the Code of Practice on Grievance and Disciplinary Procedures, every employer must have a disciplinary process in place in order to keep high standards of operation, customer service, health and safety, and to guarantee a fair, effective, and compassionate working environment.    
Instead of serving as a form of punishment, the disciplinary procedure should motivate employees to behave in an improved manner when they fall short of the necessary standards.
It is vital that there is a fair and transparent disciplinary process in place, and both the management and the employee are aware of their positions within the company.
 It is important that all employees within the company view the disciplinary procedure as fair and should an issue arise, they are aware that fair procedures will apply. 
Get In Touch 
If you require support or advice on implementing a disciplinary procedure for your business, you may contact your dedicated employment law consultant. We will also support you in invoking your current disciplinary procedure should the need arise. We provide HR training courses relating to disciplinary procedure and HR investigation training to support your business during this process. 
FAQ's
What is the most common type of disciplinary procedure?
The most common type of disciplinary procedure in Ireland has a 4-step process. This includes:  
Verbal warning

 

 
Written warning. 

 
Final written warning

 

 
Dismissal
What is a formal disciplinary process?
A formal disciplinary process is created to ensure a consistent and objective method for dealing with concerns about performance or behaviour in the workplace. The reason for disciplinary procedures is to highlight the rules and procedures to employees.
The procedure in the workplace should emphasise and motivate employees to improve their conduct when they fall short of the necessary standards rather than serving as a form of punishment. 
How many warnings before dismissal?
In disciplinary procedures in Ireland, there are normally 3 formal stages before dismissal. In the case of gross or serious misconduct, immediate termination may be justified. In all cases of discipline, the employee will have the right to a fair hearing. 
The matter should be fully and fairly investigated, and the employee should be informed of the reason for the discipline and have the full right to reply.   
Can you get fired on your first disciplinary?
Normally, the first stages of the disciplinary procedure will be invoked. This will provide an employee with the opportunity to improve their behaviour or performance. The immediate termination of an employee may be appropriate in cases of gross or serious wrongdoing. 
The employee will always be entitled to a fair hearing in any case of discipline. The employee should be notified of the cause for the discipline and given the full right to respond once a thorough and impartial investigation has been conducted. 
What other services do The HR Suite offer?
We provide best practice employment law advice and guidance to our clients through their dedicated employment law consultants. The HR Suite are proud of our HR Outsourcing service which complements your company's existing HR team. We offer an innovative and top-class e-learning platform and also bespoke online training to our clients. Our offering includes many HR training options, employment law course, leadership development programme, workplace wellbeing course, people management course, management development programme, diversity and inclusion training, time management course, conflict management course, menopause in the workplace training, performance management course and plenty more. Check them out on our HR training.
Not feeling up to starting a course just yet and would prefer to do some reading on a particular HR topic, then our blog is a great place to begin. We have blogs about annual leave in Ireland, understanding what to wear to an interview, disciplinary procedures and grievance procedures.